Blood Pressure Medication Side Effects
Covering blood pressure medication side effects among women, men, pregnant women, appearing as cough, hair loss and impotence
High blood pressure or low blood pressure are conditions that require different available specific approaches in order to manage and treat. Generally, hypertension treatment involves the use of hypertension medications such as anti-hypertensive drugs or lifestyle modifications that might include switching to a hypertension diet or generally eating fruits, veggies and foods that lower blood pressure such as celery.
Hypertension therapy often also entails avoiding particular foods and beverages that are known to have a negative effect on blood pressure such as that found between caffeine blood pressure.
A significant percentage of people who suffer from blood pressure illnesses end up on blood pressure medications. This number is in the region of 70%. Understanding blood pressure medication side effects is therefore of paramount importance for blood pressure patients and their care givers. As doctors diagnose patients for blood pressure high or low, they consider presenting hypertension symptoms or symptoms of low blood pressure in the case of low blood pressure patients including those with low diastolic blood pressure.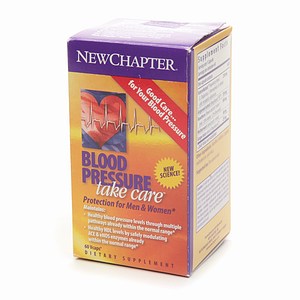 Making reference to hypertension guidelines issued on a regular basis by respected hypertension institutions such as the American Heart Association (AHA) and the British Hypertension Society (BHS), doctors arrive at which hypertension drugs best suit a patient's condition and circumstances. As your doctor prepares to prescribe blood pressure medication you may consider asking them the following pertinent questions;
What specific drugs am I taking?
What are the side effects?
If am to take other prescription drugs which ones to avoid.
What foods, herbs, or over-the-counter non-prescription medicines should I avoid?
When are the drugs taken and how many times in a day?
If pregnant or breastfeeding should I still take the prescribed medicines?
There are specific blood pressure medication side effects associated with the following list of drugs that are most commonly employed in treating blood pressure patients;
ACE Inhibitors
Vasodilations
Beta Blockers
Diuretics (or water pills)
Calcium Channel Blockers (CCBs)
Peripherally Acting Alpha-Adrenergic Blockers
Centrally-Acting Alpha Adrenergics
Angiotension II Antagonists
There are literally hundreds of brand name drugs under each of the listed medications. Each of these blood pressure medication side effects is well documented and important to be aware of for any patient.
Common Blood Pressure Medication Side Effects
Diuretics or Water Pills
Dizziness
Repeated Urination
Headache
Thirst
Muscle Cramps
Upset stomach
Doctor intervention in the shortest possible time will be needed should a patient develop severe rush, gout (hyperuricemia), breathing or swallowing difficulties. Diuretics may not be suitable for breastfeeding mothers as they also appear in breast milk besides draining the body of excess fluids. Some risk is present associated with taking the drug whilst pregnant, suffering from kidney or liver problems. Individuals with urinating problems may also find diuretics unpleasant partly because they step-up pressure on the urinating cycle.
Blood pressure medication side effects of ACE Inhibitors
Drug combination effects is important when treating blood pressure. Patients taking diuretics will need to speak to a medical professional when considering also taking ACE inhibitors. Common side effects of ACE inhibitors are as follows;
Cough
Dizziness
Headache
Increased heartbeat
Sleeping problems
Exhaustion
Specific serious reactions will need doctor involvement such as swelling in the face, eyes, lips, tongue and legs. Chest pain, problems breathing and swallowing will also require immediate doctor consultation. ACE Inhibitors drug brand names include Aceon, Altace, Lotensin, Mavik and many others sold in different countries under prescription.
Blood pressure medication side effects of Beta Blockers
Signs and symptoms of beta-blockers side effects will include;
Feeling exhausted
Headache
Dizziness
Upset stomach
Constipation
Diarrhea
Lightheaded
Beta-Blockers are not to be used by people who have slow heart rate, heart block or shock. People who have kidney or liver problems, asthma, diabetes or overactive thyroid should seek advise from a medical professional. Medical professionals should also be consulted in relation to chest pain occurrence, problems breathing, slow or irregular heartbeat and swelling in the hands, feet or legs.
Blood pressure medication side effects of Centrally-Acting Alpha Adrenergies
Common side effects will present as dry mouth, upset stomach, dizziness, feeling drowsy and tired. Alcohol consumption whilst taking the drug will make side effects worse. Doctor attentions is need should symptoms such as fever, fainting, slow or irregular heartbeat, or swollen ankles or feet.
Side effects of Calcium Channel Blockers
Headache
Swelling of ankle
Warm feeling
Drowsy feeling

Immediate doctor consultation is necessary in the event of;

fainting
serious rushes
Face, eyes, lips, arms, and leg swellings
Chest pain
Irregular heartbeat
Brand name drugs for CCBs includes Norvasc, Cardizem, Tiazac, Plendit and Cardene.
Modern day digital blood pressure equipment such as some of the monitors found under the Omron blood pressure monitors series are very useful in detecting some of the symptoms mentioned in the different drugs above particularly irregular heartbeat.
Blood pressure medication side effects and impotence
Numerous anti-hypertensive drugs have been associated with much dreaded erectile dysfunction in men. Amongst drugs known to have an effect on the sexual drive of male patients are diuretics and beta-blockers. they specifically may cause erection difficulties in men.
When erectile dysfunction occurs doctors may recommend that patients stay on the drug until blood pressure has been brought under control. Failure of which a switch to a different drug might be required. However, some particular drugs have been known to actually improve erectile dysfunction in men.
ACE inhibitors, Alpha-blockers, CCBs and ARBs have a clean record when it comes to erectile dysfunction as a side effect.
---
| Pulmonary Hypertension Symptoms | Isolated Diastolic Hypertension
Return to Hypertension Medications from Blood Pressure Medication Side Effects

Return to Blood Pressure Home Page from Blood Pressure Medication Side Effects


Disclaimer
Information contained on this website is not meant to replace your doctor's advice.
(c) All Rights Reserved. 2010-2018