Blood Pressure Herbs That Work
Examining side effects thought to be associated with blood pressure herbs



Blood pressure herbs are becoming an important consideration for millions of individuals suffering from hypertension. There are mixed reasons why more and more people are turning to natural methods of dealing with high blood pressure.
Chief among these reasons is the fact that most pharmacological drugs available to treat hypertension come along with some known side effects which tend to make life considerably uncomfortable.  Some drugs may also result in the development of other unrelated health problems if not outright complications.
Blood pressure medication side effects are wide ranging from mild to severe in nature. These would include chest pains, swollen limbs and muscle cramps. The list is long. Some individuals have also complained of constipation and just feeling nervous.
About 75 to 80% of the world population use herbal medicines, mainly in developing countries, for primary health care because of their better acceptability with human body and lesser side effects.- NCBI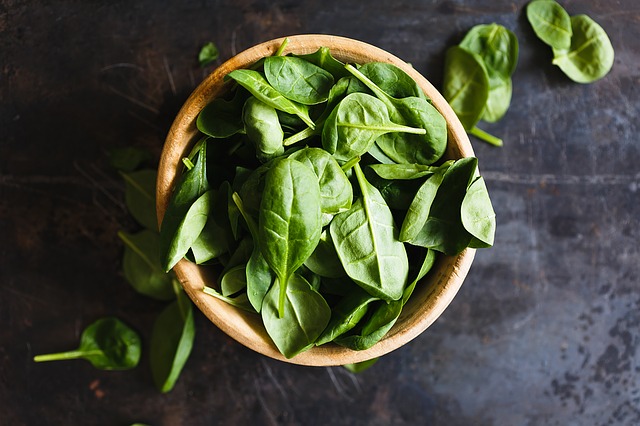 Some side effects of these drugs are well documented, yet some individuals tend to suffer isolated rare side effects which are not common to the broader hypertensive population. In short, we are saying you really never know what to expect.

That said, avoiding the difficult side effects of blood pressure medications is not the only reason hypertension patients may want to stop using the drugs. Some individuals turn to herbs for blood pressure as part of avoiding the high cost of certain hypertension medications.
These drugs can really break the bank considering they are to be administered for a very long time, in most cases.

Non generic blood pressure medications are particularly expensive and these may simply be out of reach for a good number of people especially those in poorer communities or societies that lack an adequately sponsored government health care system.
Yet some individuals are trying out herbs for blood pressure in order to address specific high blood pressure related  problems such as  resistant hypertension or fluctuating blood pressure.
What this tells us is that there are variety of reasons for using herbs to treat high blood pressure. What's left to consider is the different herbs "out there" and their respective benefits.

Garlic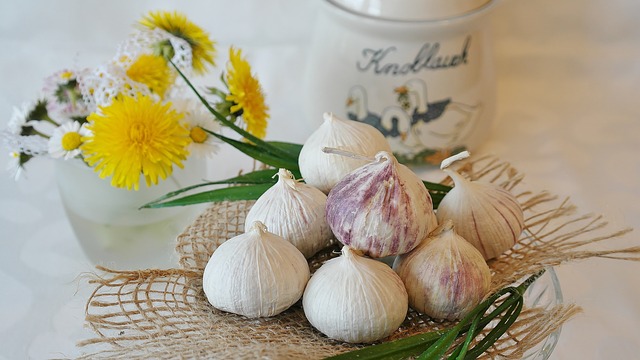 Considered one of the most effective blood pressure herbs, garlic is also used extensively across the globe for many different purposes. It apparently has an impressive appeal. It is thought to have originated from Siberia and is in the family of onions, leeks and chives.

Many individuals suffering from  high blood pressure and those seeking to prevent the onset of the condition use natural garlic in their meals (as opposed to processed garlic).
Despite an explosion of garlic extract products in the last decade or so, researchers and individual patients report that the type of garlic that works for treating high blood pressure is natural garlic compared to certain garlic extracts sold as supplements. This however does not mean that these extracts are completely useless. In the eyes of some individuals, they just don't work as effectively as the raw natural garlic.

Natural garlic can be purchased from your local farmer's market or grown in your back garden. Being happy mini farm owners ourselves, we recommend that you grow your own garlic at home.
The question remains, what it is it really with natural garlic. Some studies have suggested that it is actually the garlic sulphides that are not destroyed by cooking that are beneficial to blood pressure lowering. The chemical allicin in garlic makes the herb smell but is at the same time responsible for its medicinal powers.

Garlic is also thought to influence cholesterol levels in a beneficial manner in blood pressure patients. Cholesterol particularly LDL also known as "bad" cholesterol is responsible not only for heart disease but also high blood pressure. There are substantial credible studies that have been done demonstrating the association between cholesterol and high blood pressure.
Scientifically, garlic has been shown to be beneficial in lowering both systolic and diastolic blood pressure numbers. According to a study done in New Orleans the United States involving 9 patients with severe hypertension, sitting blood pressure reduced some 5 hours after a dose of garlic. The scientific study concluded that a garlic preparation can reduce blood pressure without any noticeable side effects.
Some herb researchers have pointed out that garlic not only reduces high blood pressure; it also has an effect of raising blood pressure in patients suffering from low blood pressure thus effectively working as a blood pressure regulator.
Should you have no access to farm fresh garlic, you may still consider garlic extracts. Use of extracts is far much better than missing out altogether on the benefits of garlic on blood pressure.
Garlic Side Effects

When considering blood pressure herbs, keep in mind that when consumed in excess garlic could become toxic to the heart, liver and kidney. This is according to a study published by the Department of Pharmacology, All India Institute of Medical Sciences, New Delhi, India in the early 2000s.
Other common but non-severe side effects of garlic include vomiting, heartburn, diarrhea, gas and nausea. Garlic may also cause headaches, and worsen virginal yeast infection in addition to causing dizziness.

While scientific researchers wouldn't ideally consider bad breath caused by ingesting garlic a side effect; bad breath is a reality that accompanies consumption of garlic. As pointed out, this is no real "side effect" but can disturb one's social standing. It is for this reason that garlic is readily found among a list of foods that cause bad breath.
Red Clover Herb For High Blood Pressure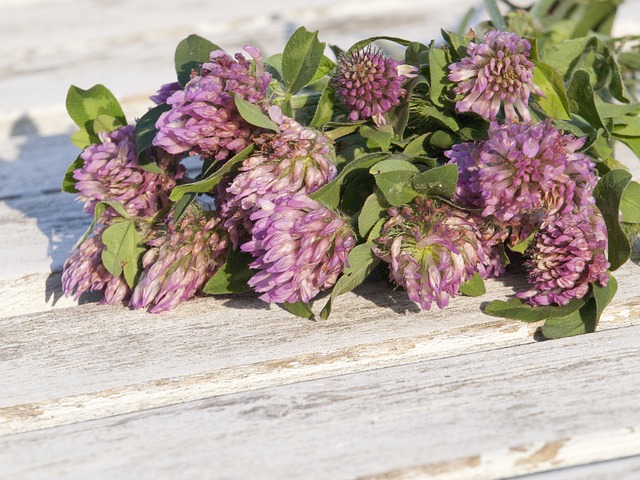 The Red clover shown above has a rich history crossing continents. It is really not surprising why. It's flower tops have a wide range of uses including as part of other herbal formulas used in menopause and even breast enlargement. It is a sought after herb for reducing high blood pressure, treating sexually transmitted diseases (STDs), reducing high cholesterol, cancer prevention and a very long list of other applications.
Red clover particularly benefits blood pressure sufferers due to its properties that reduce water retention in the body. The volume of blood flowing in the blood vessels is of great importance in as far as blood pressure is concerned. Diuretic type of herbs like Red clover help reduce volume of water in the body and so are effective in controlling high blood pressure.
Red Clover Side Effects
While among useful blood pressure herbs, Red clover has several known side effects as follows:-
Headache

Muscle pain

Rash-like reactions

Nausea

Vaginal bleeding or spotting

Slow blood clotting post surgery

Blood clots in individual with Protein S Deficiency

Worsening of bleeding disorders

Interacts with several medications and tablets including birth control pills

Flaxseed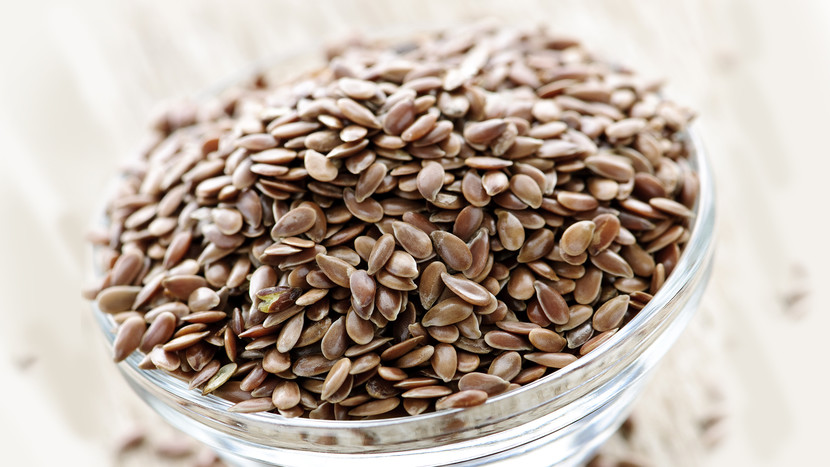 Image credit: Bodybuilding.com

Flaxseed is an ancient remedy for a variety of aliments including high cholesterol, diarrhea, constipation, irritable bowel syndrome (IBS), obesity, breast pain among other health problems.
It is therefore not surprising that it is also among relevant blood pressure herbs whose benefits emanate from its properties such as alpha-linolenic acid. Alpha-linolenic acid which is similar to omega-3 fat is beneficial to the cardiovascular system.
Flaxseed was tested on over 1300 people as a supplement in a study published in Clinical Nutrition Journal. Results indicated an effective reduction of both systolic blood pressure and diastolic blood pressure readings.
The research concluded that flaxseed is useful and effective in managing high blood pressure. The duration of use and type of flaxseed supplement also mattered. The longer the administration (greater than 12 weeks) the better the results. Flaxseed in powder and oil preparations produced better results.
Flaxseed Side Effects
Flaxseed interacts with certain important medications. These would include anti-diabetes drugs through flaxseed's effect of reducing blood sugar levels. Antiplatelet drugs are drugs that slow down blood clotting. Flaxseed has the same effect of slowing down blood clotting.
When medication for slowing down clotting is taken together with flaxseed there is a high risk of bruising and bleeding. Common household drugs that slow down blood clotting include aspirin and ibuprofen. Overall, medical doctors tend to categorize flaxseed's drug interaction as moderate which is generally a good thing.

Here is a list of some known side effects associated with flaxseed as a blood pressure herb.
There is a general concern about taking flaxseed in pregnancy and when breastfeeding due to

its likeness to the hormone estrogen. As a precaution, some people choose to stay away.

The fiber in flaxseed may worsen gastrointestinal (GI) obstruction which is the narrowing of the esophagus

Some experts believe flaxseed may lead to low blood pressure also known as hypotension by lowering diastolic blood pressure.

Some individuals have reported headaches and severe hangover from taking flaxseed.

There have been reports of individuals feeling vice-like pressure in the head within hours of taking flaxseed.

Flaxseed has been blamed by some users for depressed thyroid function

Return To Articles On Hypertension from Blood Pressure Herbs

Return To Hypertension Home from Blood Pressure Herbs

Disclaimer
Information contained on this website is not meant to replace your doctor's advice.
(c) All Rights Reserved. 2010-2018